This page, which kept us busy during the first lock-down, is still full of things to help keep you busy - and active - when you are at home. There are quizzes, puzzles, and all sorts of links to fun or interesting things.  We hope you find something you like.  Get in touch via info@HorshamShipleyCommunityProject.org .
Gardening Jobs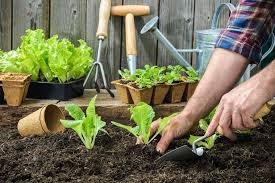 Just because Summer is over doesn't mean there is nothing to do in your garden! Here is the Gardeners' World link to keep you busy through November and beyond.  Click here
Keep Yourself Moving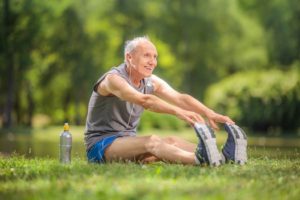 Four weeks of lockdown will go quickly if you keep active and keep busy.  Make some activity part of your daily routine - here is a link to the NHS free exercise ideas. Click here
Walking Football Rules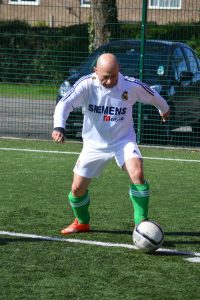 Use the time in lockdown to learn the real rules of Walking Football! Click here to download the latest set of rules from the Walking Football Association.
South Downs Way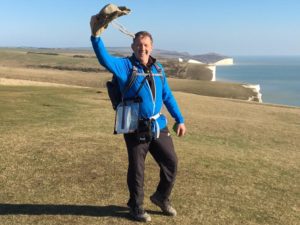 Richard's guide from Winchester to Eastbourne, Click on this link to download the whole 100 mile walk and get ready for 2021 when we hope to achieve it together in our Health Walks. SDW Challenge 100 Mile Walk.
Home Arts & Theatre
Ballet & Dance? The Royal Opera House shows various productions online. Click here to find out what is on...www.roh.org.uk/
Theatre in your home - The National Theatre has all sorts of productions available during Lockdown. Check here for the latest... www.nationaltheatre.org.uk/nt-at-home
How You Could Support Us
There are two really easy ways to support us at the Horsham & Shipley Community Project. For those who buy anything online - presents, holidays, groceries - anything, please sign up to Give As You Live. A tiny % of each transaction comes to us, donated by the retailer. It really builds up and is worthwhile.  Click here for info  https://donate.giveasyoulive.com/charity/hscp
A second possibility is to buy a weekly lottery ticket from the Horsham District Community Lottery - a ticket costs £1 per week, 50p comes to us, and you have the change of winning prizes! www.horshamdistrictcommunitylottery.co.uk 
Puzzles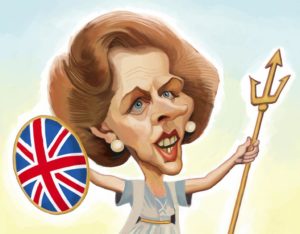 1. Who Are You? Famous People Challenge - Do you know who these people are? Download the sheet here... Famous People and the answers here...Famous People Answers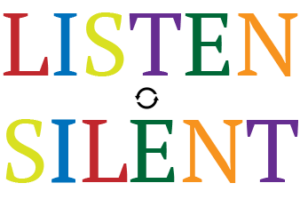 2. Celebrity Scramble - Can you unscramble the letters to find the well known people? Get the sheet here... Famous People Anagrams   and the answers here...Famous People Anagrams Answers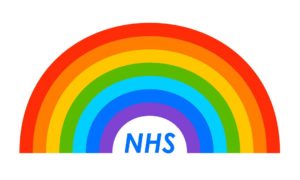 3. Word Challenge Answers - how many words can you make out of the word "RAINBOW"?  Have a go! Here are the answers...Rainbow Word Answers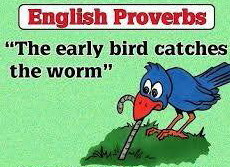 4. A Bird in the Hand Answers....can you guess the well-known saying or phrase? Download the sheet here..  Proverbs and sayings and the answers here...Proverbs and Sayings Answers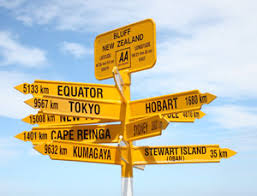 5. Where in the World? Puzzle Answers Did you recognise these landmarks? Could you name the country? Answers next week. Download the sheet here..  Landmarks Puzzle   Landmarks Puzzle Answers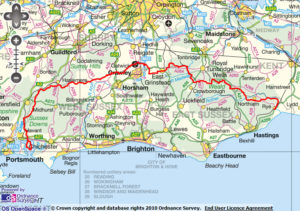 6. Sussex Places Puzzle Answers - Did you work out the Sussex place names (East and West)? Download the sheet here...Sussex Places puzzle   Sussex Places Puzzle Answers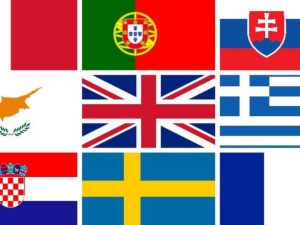 7. Find the Flag Answers- Here are the answers to the Identify The Flags puzzle. How did you do?  Download the sheets here...Flags Quiz    Flags Quiz Answers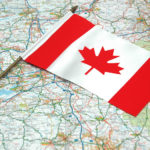 8. Special Canada Quiz Answers - Check the answers to find out how well you know one of our closest Commonwealth neighbours...Canada Quiz    Canada Quiz Answers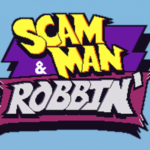 9. Play ScamMan & Robbin, a computer game that aims to educate consumers about pension scams in response to a spike in online fraud and pension scams. It was created by four of the UK's leading digital pension platforms. It is basic, but fun and informative. www.scam-man.com/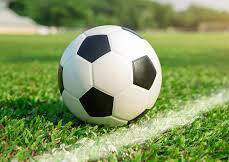 10. Where's The Ball? - Missing football?  Download the action shots, minus the ball... Where's the Ball . When you are sure where the ball should be, have a look at the answers here...Where's the Ball Answers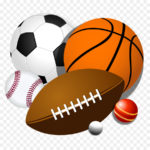 11. Sports Word Search - Can't play your favourite sport now but can you find it in a grid? Download the sheet and see how long it takes to find 20. Sports Wordsearch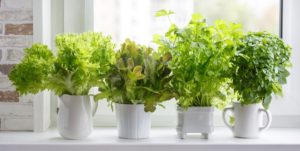 12.  Plant Quiz - All the answers are a vegetable, herb, plant or tree! Have a go at Julie & Martin's quiz!  Answers here too. Plant Quiz    Plant Quiz Answers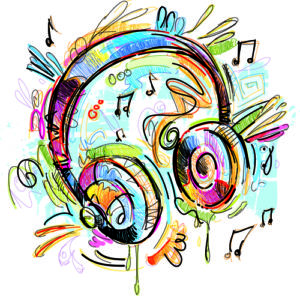 13. Song First Line Quiz - Are you a song music buff?  Try Mike's First Line of a song quiz. Questions and answers here. Song first lines Quiz   Song first lines Answers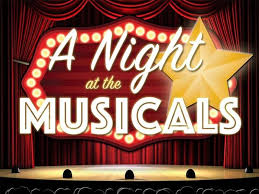 14. Musicals Quiz - Did you know the West End and film musicals?  Multiple choice questions and answers here!  Musicals quiz Questions   Musicals quiz Answers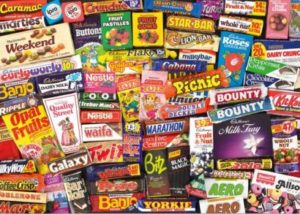 15. ANSWERS - Cryptic Sweets Quiz - How well do you know the confectionery aisle?? Julie & Martin's cryptic sweets questions answers are here!  Cryptic Sweets Answers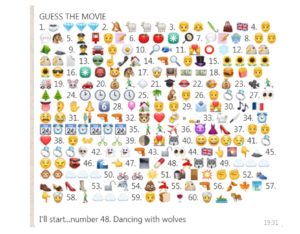 16. ANSWERS - Guess the Movie - We have agonised for long enough!  How did you get on?  Did you get the ones we couldn't? Download the answers (at least, most of them) here...Films Answers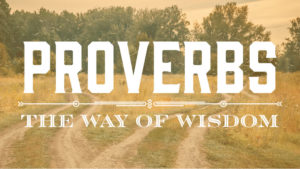 17. Guess The Proverbs & Sayings from their first letters.  Answers end April!  Click the blue link...Well Known Proverbs & Sayings.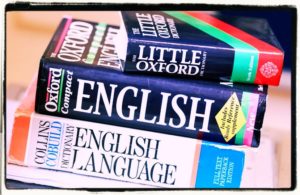 18. Test your English Pronunciation?  Can you read this out loud ? (Probably written by a Dutchman!). Click the blue link to have a go...English is Tough Stuff.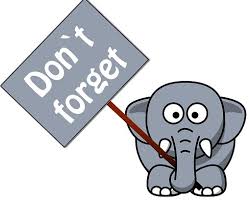 19. Brain Training Memory Game! Follow the link to test your observational and memory skills. Careful, it is quite addictive!  www.helpfulgames.com/subjects/brain-training/memory.html
Poet's Corner...
Week #10: This poem, attributed to Spike Milligan, seems appropriate at the moment, and is designed to make you smile... 
Smiling is infectious,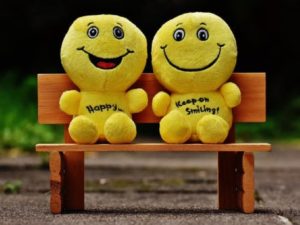 You catch it like the flu
When someone smiled at me today
I started smiling too
I walked around the corner
And someone saw me grin
When he smiled I realised
I had passed it onto him
I thought about the smile
And then realised its worth
A single smile like mine
Could travel round the earth
So if you feel a smile begin,
Don't leave it undetected,
Start an epidemic
And get the world infected
---
Week #9: This week we have chosen a poem by an 8-year-old called Devan, about Lockdown.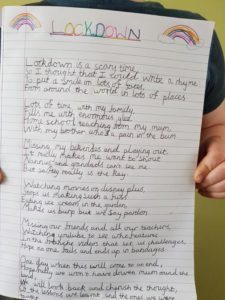 "Lockdown is a scary time,
So I thought that I could write a rhyme,
To put a smile on lots of faces,
From around the world in lots of places.
"Lots of time with my family,
Fills me with enormous glee.
Home school teaching from my mum,
With my brother who's a pain in the bum.
"Missing my bike rides and playing out,
It really makes me want to shout.
Nannies and grandads can't see me,
But safety really is the key.
"Watching movies on Disney Plus,
Stops us making such a fuss.
Eating ice cream in the garden,
Makes us burp but we say pardon.
"Missing our friends and all our teachers,
Watching YouTube to see who features,
In the Franche videos that set us challenges.
Hope noone fails and ends up in bandages.
"One day when this will come to an end,
Hopefully we won't have driven mum round the bend.
We will look back and cherish the thought,
Of the lessons we learnt and the ones we were taught."
---
Week #8: A lovely poem about Spring called "TODAY" by Billy Collins. 
If ever there were a spring day so perfect,
so uplifted by a warm intermittent breeze
that it made you want to throw
open all the windows in the house
and unlatch the door to the canary's cage,
indeed, rip the little door from its jamb,
a day when the cool brick paths
and the garden bursting with peonies
seemed so etched in sunlight
that you felt like taking
a hammer to the glass paperweight
on the living room end table,
releasing the inhabitants
from their snow-covered cottage
so they could walk out,
holding hands and squinting
into this larger dome of blue and white,
well, today is just that kind of day.
---
Week #7: Many of us can relate to this poem by Rick W. Cotton about making the most of your "Smartphone"!
Smart Phone - Dumb User
My new phone is "smart." I guess that I'm not.
Amazing what all this here smart phone has got.
TV and Weather and Internet, too.
There's just no limits to what it can do.
Check my blood pressure and my temperature
Without even probing all my apertures.
I now know the time in Paris or Greece.
I can track the migration of thousands of geese
Or find Chinese food; it's here on this map.
Oops, my finger just slipped, now where was that at?
A camera...a CAMERA! Now I can take shots
Of everyone I know (who'd rather I not).
Push this here button and take me a "selfie."
(If it had a nose would this thing take a "smellfie"?)
Email to pester with, video to shoot,
Maps to drive 'round with, wow that's a hoot!
A compass to guide me home if I'm lost.
Thank God work paid for this thing (what it COSTS!).
The things that it does would amaze Mr. Bell.
What he would have thought of it, no one can tell,
But one question's still stuck in my middle-aged craw.
Despite all the gizmos that strike me with awe,
They're fun and they're useful and "techy" and all
...But how do I just simply make a phone call?
Source: https://www.familyfriendpoems.com/poem/smart-phone-dumb-user
---
Week #6: AA Milne didn't start writing for children until 1920 when he was 38, and his son Christopher was a year old. By 1924, he had published When We Were Very Young, a collection of verses illustrated by Ernest H. Shepard; Now We Are Six, a second collection, followed in 1927, and includes this classic, "Sneezles"...which we thought was nice as we deal with a horrible virus.
Christopher Robin
Had wheezles
And sneezles,
They bundled him
Into
His bed.
They gave him what goes
With a cold in the nose,
And some more for a cold
In the head.
They wondered
If wheezles
Could turn
Into measles,
If sneezles
Would turn
Into mumps;
They examined his chest
For a rash,
And the rest
Of his body for swellings and lumps.
They sent for some doctors
In sneezles
And wheezles
To tell them what ought
To be done.
All sorts and conditions
Of famous physicians
Came hurrying round
At a run.
They all made a note
Of the state of his throat,
They asked if he suffered from thirst;
They asked if the sneezles
Came after the wheezles,
Or if the first sneezle
Came first.
They said, "If you teazle
A sneezle
Or wheezle,
A measle
May easily grow.
But humour or pleazle
The wheezle
Or sneezle,
The measle
Will certainly go."
They expounded the reazles
For sneezles
And wheezles,
The manner of measles
When new.
They said "If he freezles
In draughts and in breezles,
Then PHTHEEZLES
May even ensue."
Christopher Robin
Got up in the morning,
The sneezles had vanished away.
And the look in his eye
Seemed to say to the sky,
"Now, how to amuse them to-day?"
---
Week #5: 'I wandered lonely as a cloud' first appeared in print in 1807 in William Wordsworth's Poems in Two Volumes, which received largely negative reviews. A young Byron described it as 'puerile', which just goes to prove that none of us should ever worry about what anyone else thinks of our efforts in art!!  Often known simply as 'Daffodils' or 'The Daffodils', this poem seems somehow fitting for today. What do you think?
I wandered lonely as a cloud
That floats on high o'er vales and hills,
When all at once I saw a crowd,
A host, of golden daffodils;
Beside the lake, beneath the trees,
Fluttering and dancing in the breeze.
Continuous as the stars that shine
And twinkle on the milky way,
They stretched in never-ending line
Along the margin of a bay:
Ten thousand saw I at a glance,
Tossing their heads in sprightly dance.
The waves beside them danced; but they
Out-did the sparkling waves in glee:
A poet could not but be gay,
In such a jocund company:
I gazed – and gazed – but little thought
What wealth the show to me had brought:
For oft, when on my couch I lie
In vacant or in pensive mood,
They flash upon that inward eye
Which is the bliss of solitude;
And then my heart with pleasure fills,
And dances with the daffodils.
---
Week #4: This poem is causing a storm online, with some claiming it was written in 1869!  In fact it was written in March 2020 by Kathleen O'Meara who is apparently a retired teacher and chaplain in the USA;  but we like it.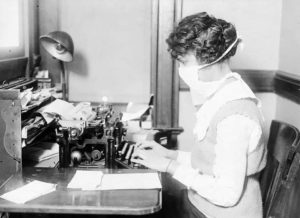 And the people stayed home. And read books, and listened, and rested, and exercised, and made art, and played games, and learned new ways of being, and were still. And listened more deeply. Some meditated, some prayed, some danced. Some met their shadows. And the people began to think differently.
And the people healed. And, in the absence of people living in ignorant, dangerous, mindless, and heartless ways, the earth began to heal.
And when the danger passed, and then people joined together again, they grieved their losses, and made new choices, and dreamed new images, and created new ways to live and heal the earth fully, as they had been healed.
Let's all Drink to Lockdown
I`m normally a social girl
I love to meet my mates
But lately with the virus here
We can`t go out the gates
You see, we are the 'oldies' now
We need to stay inside
If they haven't seen us for a while
They'll think we've upped and died.
They'll never know the things we did
Before we got this old
There wasn't any Facebook
So not everything was told.
We may seem sweet old ladies
Who would never be uncouth
But we grew up in the 60s -
If you only knew the truth!
There was sex and drugs and rock 'n roll
The pill and miniskirts
We smoked, we drank, we partied
And were quite outrageous flirts.
Then we settled down, got married
And turned into someone's mum,
Somebody's wife, then nana,
Who on earth did we become?
We didn't mind the change of pace
Because our lives were full
But to bury us before we're dead
Is like a red rag to a bull!
So here you find me stuck inside
For 4 weeks, maybe more
I finally found myself again
Then I had to close the door!
It didnt really bother me
I'd while away the hour
I'd bake for all the family
But I've got no bloody flour!
Now Netflix is just wonderful
I like a gutsy thriller
I'm swooning over Idris
Or some random sexy killer.
At least I've got a stash of booze
For when I'm being idle
There's wine and whiskey,  even gin
If I'm feeling suicidal!
So let's all drink to lockdown
To recovery and health
And hope this bloody virus
Doesn't decimate our wealth.
We'll all get through the crisis
And be back to join our mates
Just hoping I'm not far too wide
To fit through the flaming gates!
---
Week #2: This lovely poem was sent in by Derek, although he is not claiming to be the author...
IN THE TIME OF QUIET
No one's told the daffodils about the pause to Spring
And no one's told the birds to roost and asked them not to sing
No one's asked the lazy bee to cease his bumbling round
No one's stopped the bright green shoots emerging through the ground
No one's told the sap to rest, deep within the wood
And stop the sleepy trees from waking, wreathed about in bud
No one's told the sky to douse its brightest shades of blue
And stop the scudding clouds from puffing headlong into view
No one's asked the lambs to still the springs beneath their feet,
To stop their rapid rush and quell each joyful bleat
No one's told the stream to halt its gurgle or its flow
And warned the playful breezes, not to gust and blow
No one's asked the raindrops not to fall upon the earth
And fail to quench the soil in the season of rebirth
No one's locked the sun down, or dimmed the shimmer of the moon
And even in the darkest night, the stars are still immune
Remember what you value, remember who is dear
Close the doors to danger and keep your family near
In the quiet all around us, take the time to sit and stare
And wonder at the glory unfurling everywhere
Look towards the future, after the ordeal
And keep faith in Mother Nature's power and will to heal
Attributed to Philippa Atkin
---
Week #1: Our first entry was from our very own Val.
My Birthday was very quiet but fine
Just me and 'im and a bottle of wine
Mother's Day was bright and sunny
Cards arrived, some were funny
We walked in woods and hills too steep
Determined that healthy we will keep
We talked to children, grandchildren too
I long to see them Oh Boo Hoo!
But, we're so lucky fit and well
Corona virus we will not dwell
Enjoy your garden and your home
Keep in touch by text and phone
Catch up on all those little tasks
If you  go out wear those masks!
Don't get cross if shelves are bare
Shrug your shoulders, don't give a care!
We will stay calm and not despair
We have life and fresher air.
We can't meet up and have a natter
But we can enjoy Helen's Chatter!
Stay well!