Welcome to Horsham & Shipley Community Project
Jan 2021: Sadly Activities are suspended again while we are in Lockdown. We look forward to seeing everyone again soon.
Keeping Busy, Keeping Active
Read the  Christmas "Chatter" including Julie's brilliant Petanque poem! Click Here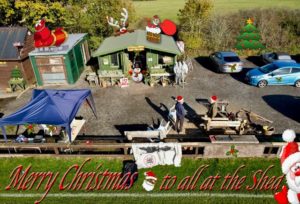 For home entertainment, visit out Puzzle Page with puzzles, quizzes and plenty of ideas to keep you busy. Click here
We are a vibrant local organisation which believes that age is no barrier to fun, fitness and social interaction. Our range of activities aim to help create a happy, healthy and involved local community.  Most activities are based at TD Shipley site, in Shipley just outside Horsham, and the veterans football club, Hills Farm Lane is based at Roffey FC, Horsham.