Welcome to Horsham & Shipley Community Project
Keeping Busy, Keeping Active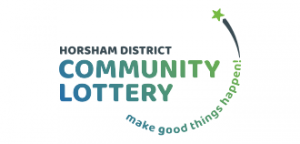 The Horsham District Lottery is now live and we are proud to be involved!
Buy a weekly ticket to win cash prizes, and choose Horsham & Shipley Community Project as the charity you want to support.  Click through to our webpage to buy tickets or findout more about how it works!  Here is the link...
https://www.horshamdistrictcommunitylottery.co.uk/support/horsham-and-shipley-community-project
Read our latest Newsletter HSCP Chatter October 2019
We are a vibrant local organisation which believes that age is no barrier to fun, fitness and social interaction. Our range of activities aim to help create a happy, healthy and involved local community.  Most activities are based at TD Shipley site, in Shipley just outside Horsham, and the veterans football club, Hills Farm Lane is based at Roffey FC, Horsham.