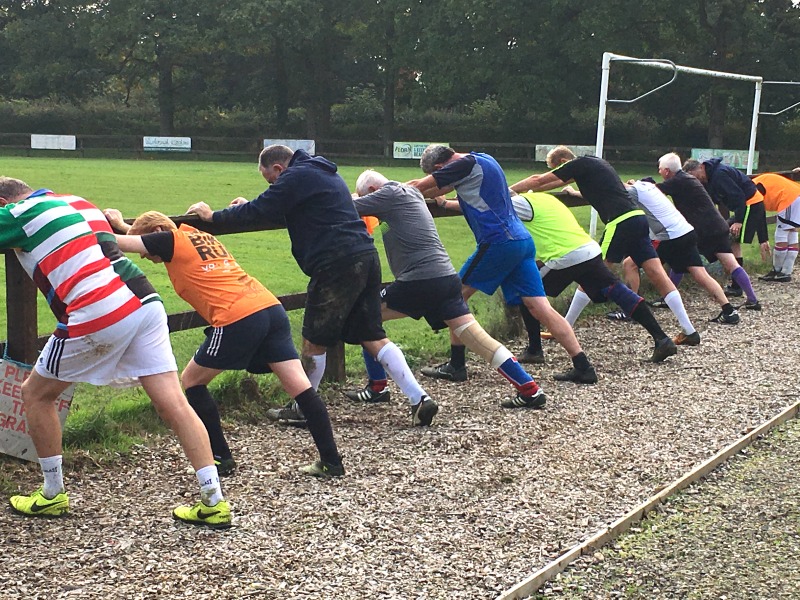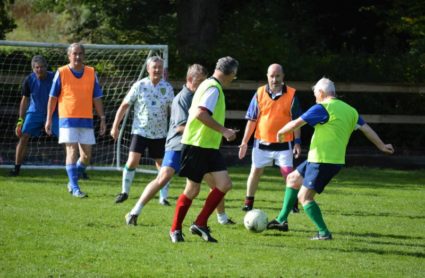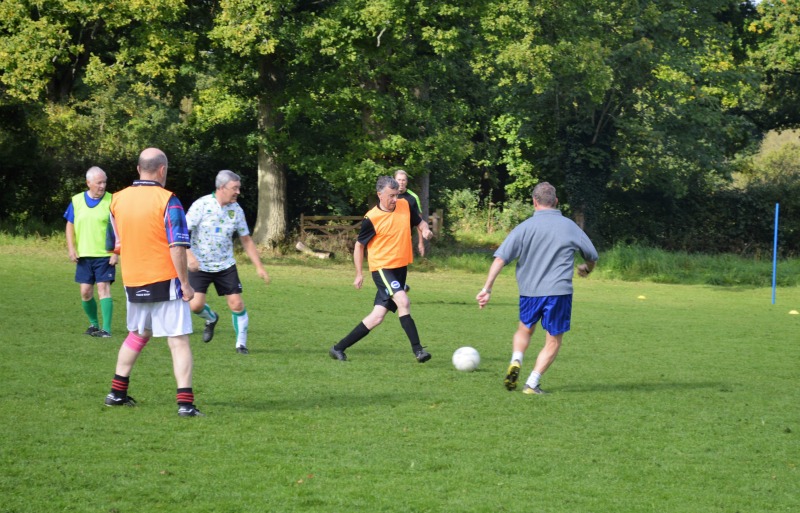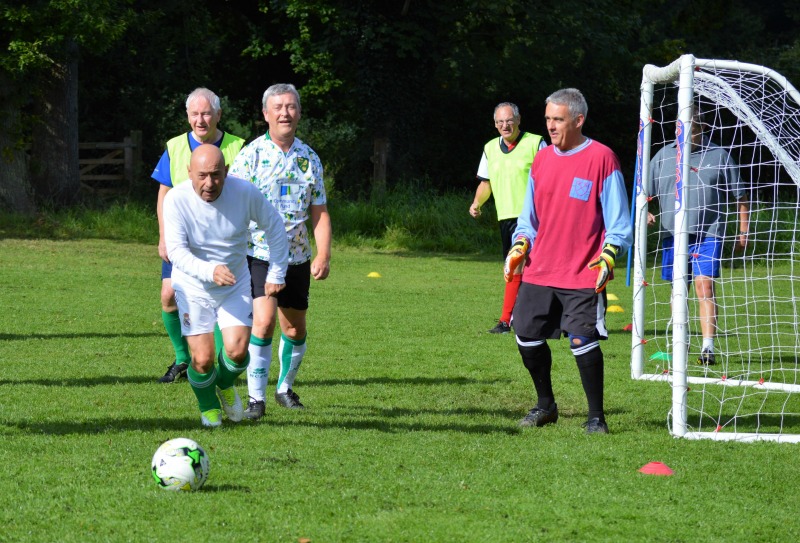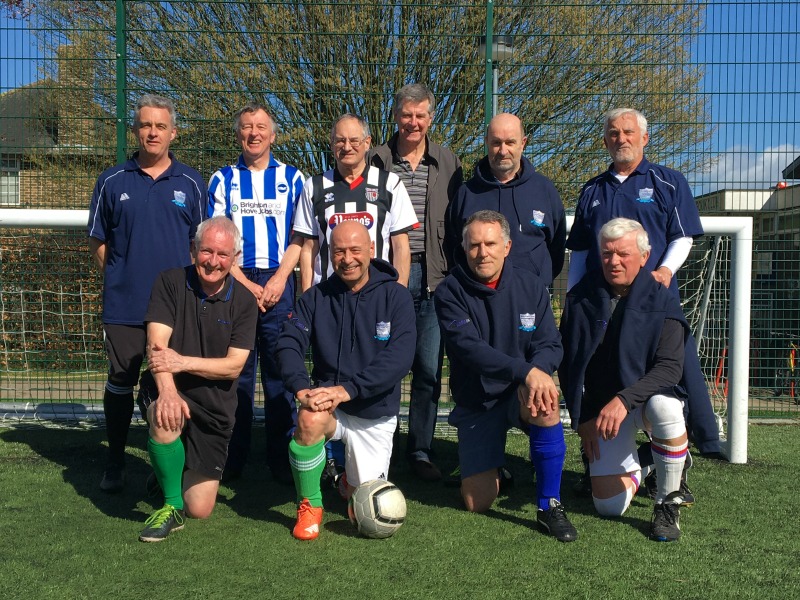 Walking Football
Watch our Walking Football club - the "Supervets" - getting back to football after lockdown...
According to Peter Reddy of Aston University:
"Older people who play football have more muscle, harder bones, better cardiovascular systems and more jumping height and strength. They also have lower heart rate and blood pressure, less fat and better oxygen absorption, and their leg bones have more mineral content."
Walking football is now increasingly recognised as a natural progression for those who are not able to play traditional football any more, or who simply prefer to play the game at a more leisurely pace!  And with all those health benefits, what is not to like!
Our games are reasonably energetic and competitive but they are not serious and the score doesn't matter.  What is important to us is giving our players a sense of fulfilment, fresh air and friendship. Any ladies and men who would like to come along and try it out are very much welcomed.  We insist on proper warm-ups and post-game stretching, and an important part of the session is the post-football refreshments in the clubhouse!
Some of the member have already ventured into one competitive tournament and we would like to arrange friendlies against other Sussex teams, as well as hosting our own tournament in the future.  No obligation to play in the matches though - you can just come along on Tuesdays and enjoy the exercise, fresh air and companionship.
WHERE : During the Spring, Summer and Autumn, and the better weather months of Winter, we play at the TD Shipley site, where the grass pitch has been purpose built. During the wetter Winter months, we play on a 3G artificial surface at the Holbrook Club, Horsham.  When we are on the smaller 3G surface in the Winter, the format is typically 5/6 aside, in 3 x 20 minute sessions with short breaks.
WHEN : Sessions run from 10-11.15am every Tuesday. Changing rooms and full facilities are available.  Refreshments afterwards.
PARKING : There is plenty of parking space at the site.
FEES : Currently, annual subs are £40, plus £5 per session.  All money goes towards the upkeep of the facilities - we are a non-profit making organisation.
WALKING FOOTBALL RULES
Learn the real rules of Walking Football! Click here to download the latest set of rules from the Walking Football Association.
Interested? For more information, please contact us here, or email us at: info@horshamshipleycommunityproject.org