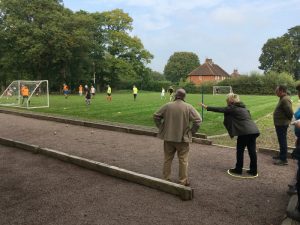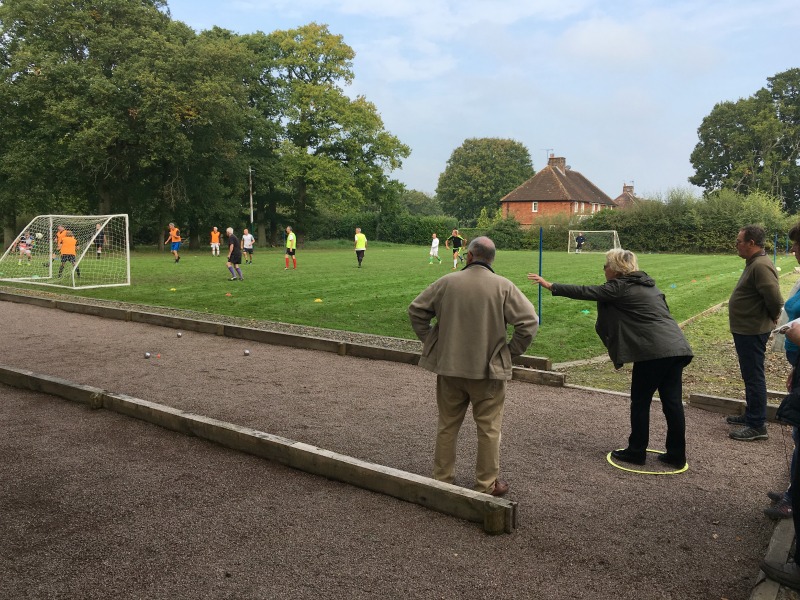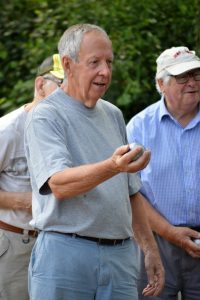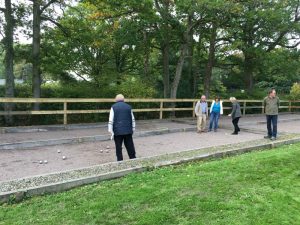 Shipley Petanque
Watch Shipley Petanque Club in action!
Pétanque, or boules, is a great game for all ages and abilities. It's very sociable and accessible. We provide the equipment, so it's easy to come along and join in.  We have four pétanque "pistes" so have space for four games to be going on.  We hope that our members will enjoy learning a new skill or improving an existing one, gaining mobility and making friendships with a shared interest in common. 
We have built four, first class, purpose-built, all-weather Pétanque pistes. These are competition sized and floodlit.  We recently planted a privet hedge along the side which encloses the area really nicely.  The pistes have wheel chair access, and all ages are welcome.  The sessions are relaxed and friendly, with refreshments afterwards.
WHO : We welcome all newcomers - no previous experience is required!  Booking essential - please contact us to book a place and have a go - no obligation.  New to pétanque?  Download our Beginners Guide to Pétanque
WHEN : The Pétanque club runs on Tuesdays and Fridays.  Arrive at 10:15am for a the games to start at 10:30am, until around 1:00pm.  Friday sessions start at 2:00pm util around 4pm.  On the last Friday of some Summer months we try to include a social BBQ for all HSCP members - see Dates for your Diary for details.
WHERE : The pétanque is held throughout the year at the site in TD Shipley. See Contact page for directions
PARKING : There is plenty of parking space at the site.
FEES : Modest annual membership fee of £25 per year and refreshment charges of £1 per session. All money goes towards upkeep of the facilities - we are a non-profit making organisation. Do come along for 3 taster sessions before you decide whether or not to join.
For more information, please contact us here, or email us at: info@horshamshipleycommunityproject.org