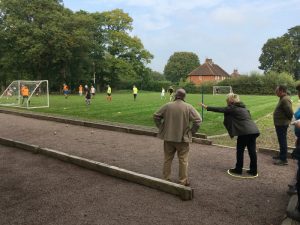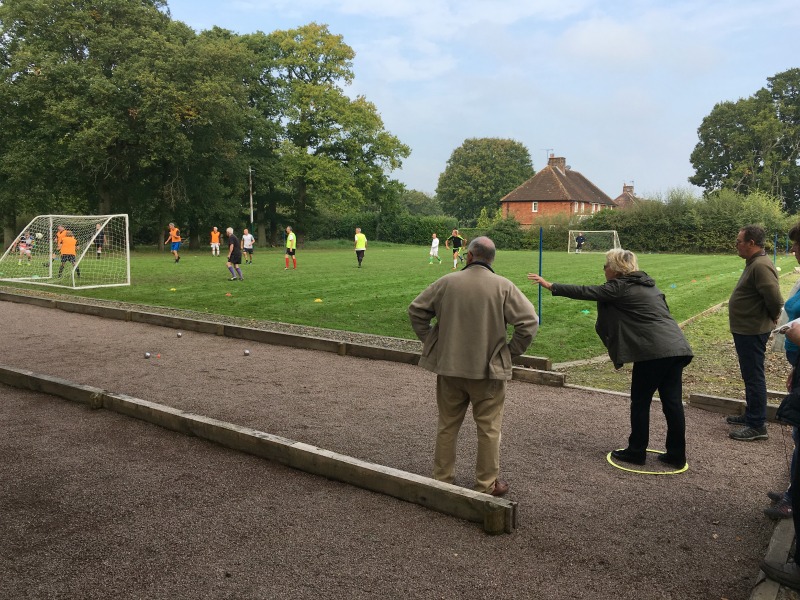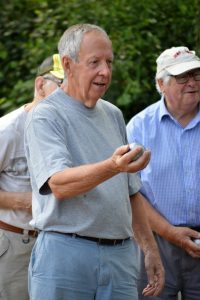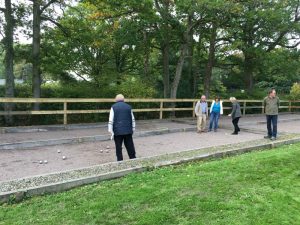 Shipley Petanque
Melanie Roberts, organises the sessions and has been playing petanque for over 25 years.  She says
"Petanque, or boules, is a great game for all ages and abilities. It's very sociable and accessible. We provide the equipment, so it's easy to come along and join in. We hope that our members will enjoy learning a new skill or improving an existing one, gaining mobility and making friendships with a shared interest in common." 
We have built four, first class, purpose-built, all-weather Petanque pistes. These are competition sized and floodlit.  We recently planted a privet hedge along the side which encloses the area really nicely.  The pistes have wheel chair access, and all ages are welcome.  The sessions are relaxed and friendly, with refreshments afterwards.
WHO : We welcome all newcomers - no previous experience is required!
WHEN : The Petanque club runs on Tuesday mornings from 11:00am until 12:30pm.  In the Summer months also Friday evenings from from 6:30pm.  On the last Friday of every Summer month we try to include a social BBQ from 6:00pm.
WHERE : The petanque is held throughout the year at the site in Shipley. See Contact page for directions
PARKING : There is plenty of parking space at the site.
FEES : Modest annual membership fees and modest refreshment charges apply. All money goes towards upkeep of the facilities - we are a non-profit making organisation.
For more information, please contact us here, or email us at: info@horshamshipleycommunityproject.org