The Green Project – get involved!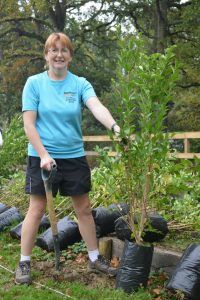 The Green Project encompasses anything which contributes towards making the site as environmentally sustainable as possible.
We have a lot to do!  Our ideas cover
Planting – making sure we are keeping the site as green as possible
Water management – can we take the water away from the pitches, where we don't want it in Winter and divert it to areas we do?
Nature conservation – looking after the birds and wildlife who share the site with us – hedgehog homes, nesting boxes, insect-friendly plants
General gardening – maintaining the rockery area, keeping the weeds down and looking after the varied beds we are creating
Composting the garden waste as far as we can
Recycling – we need to set up a recycling system
Ditch clearing – keeping the ditches clear of waste
Water conservation – we need water butts around the site in strategic places
Path clearing – keeping the site accessible for all
There is so much to do and everyone is welcome to give us ideas, advice or some help!  Get involved!
For further information, please contact: info@horshamshipleycommunityproject.org