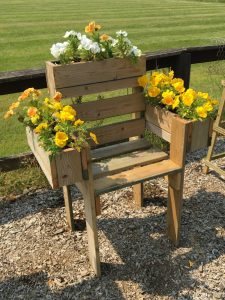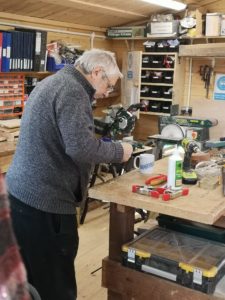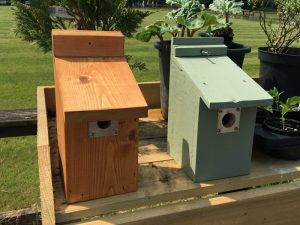 Shipley Men's Shed
Browse the gallery of products made in the Men's Shed HERE
In the words of the UK Men's Shed Association
"Men's Sheds are community spaces for men to connect, converse and create. The activities are often similar to those of garden sheds, but for groups of men to enjoy together. They help reduce loneliness and isolation, but most importantly, they're fun."
Our Men's Shed in Shipley welcomes people with a flair for or interest in DIY, especially - but not exclusively - woodworking.  Previous experience of working with the machinery is helpful, but not essential, and we are very health and safety conscious for obvious reasons.  If woodwork is not your interest, bring your own DIY project along; or if you would just like to come along to meet with the chaps for a cuppa and to see what they are doing, you are more than welcome.
The workshop building was constructed by our own members - with some help from local specialists - in Autumn 2017.  Have a look at the post in "News" to see the construction underway!  Fully equipped with modern equipment and tools, the team of like-minded people use, and share, their talents in a relaxed, creative and sociable atmosphere.
WHEN : Sessions are currently held on Monday mornings from 9am until around 1pm, and Tuesdays between 9.30am and 3pm.
WHERE : The Men's Shed is part of the Shipley Community Project and is located at the TD Shipley football ground on the A272. Find directions on the Contact page.  If you don't have transport let us know - we can help.
PARKING : There is plenty of parking space at the site.
FEES : Small annual membership fee (currently £25 per year), plus £1 per session for refreshments. All contributions go towards upkeep of the facilities - we are a non-profit making organisation.
It you are interested to find out more, please just come along, or contact us here, or email us at: info@horshamshipleycommunityproject.org