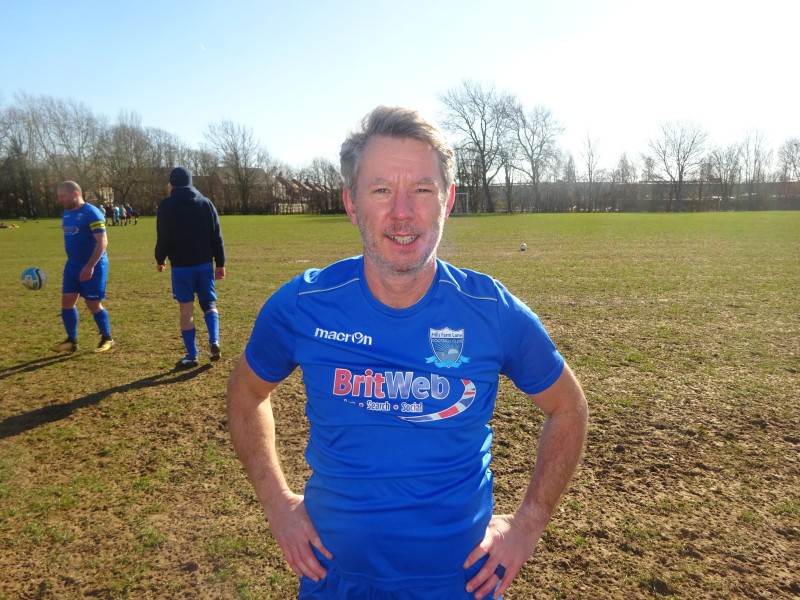 Kevin Boyle - Wide Midfield
Kev "Boyley" Boyle is one of the senior moment members of the squad and when not injured can play wide left or right, left back (he thinks) or centre mid. A pocket dynamo, Kev consistently leaves defenders in his wake and has provided several vital assists in recent games. Usually possessive of a calm and cool head, Kev does occasionally "Boyle" over (Gerrit?) and gets into ugly massive brawls with the opposition, probably due to his latent Irishness and misguided choice of his favourite dirty filthy football team! Kev supports Liverpool FC because he's from Sussex and no team in Sussex have ever won shiny things. He also travels a lot for some reason that none of us are quite sure of.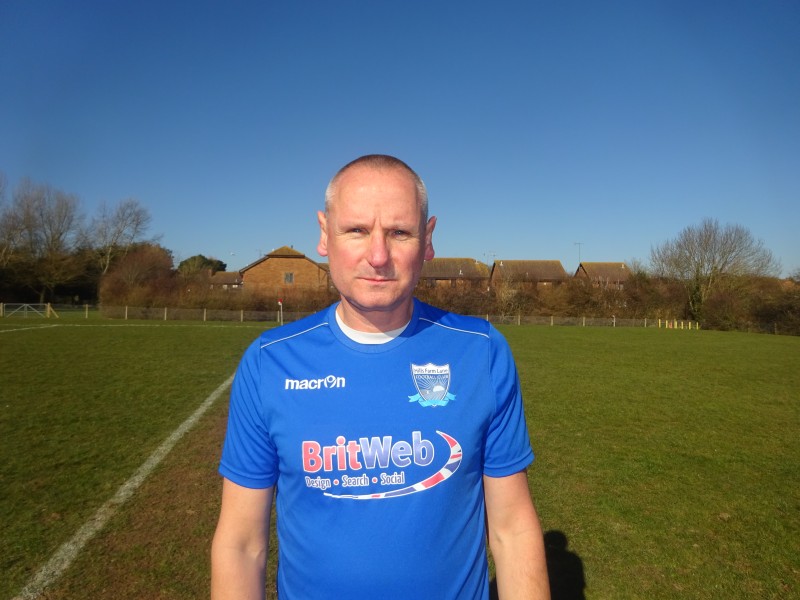 Richard Bramwell - Left Back
Big Richee, Richard Bramwell is such a great left back that he even keeps Murph out of the team. His favourite move is to leather the ball to the edge of the opposition box encouraged by team-mates cries of "try something different" followed by Richards stock reply, "I know, I know, stop shouting at me Sean". Richard is a great student of the game but despite this he still gets massively confused by the words "Three at the back". Outside of football Richard "supports" Liverpool FC, especially when they've won something.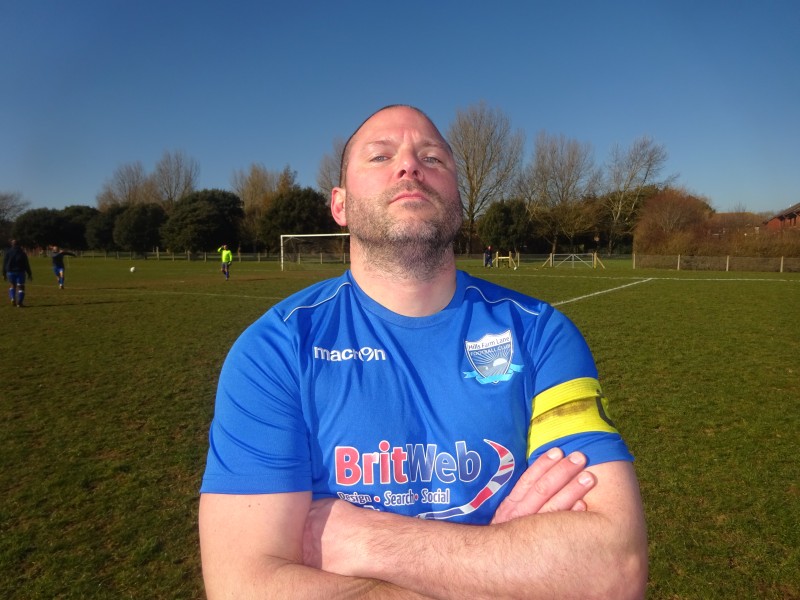 Tommy Burnside - Centre Back & Captain
Big Tommy Burnside has been a long standing member of Hills Farm Lane since the days of Trevs vets and is the rock on which the team is built. A no-nonsense centre back and very vocal captain with under-rated skills, Tommy can actually kick the ball a really long way! Famously Tommy was the inspiration for hard drinking, womanising, argumentative "maverick" Inspector Burnside off of The Bill, in fact the infamous opening sequence of the show is of Tommy's flat number nines pacing the beat. Tommy is a die hard Millwall fan and so, obviously, can be found most Saturdays at the John Craven Cottage watching Fulham FC.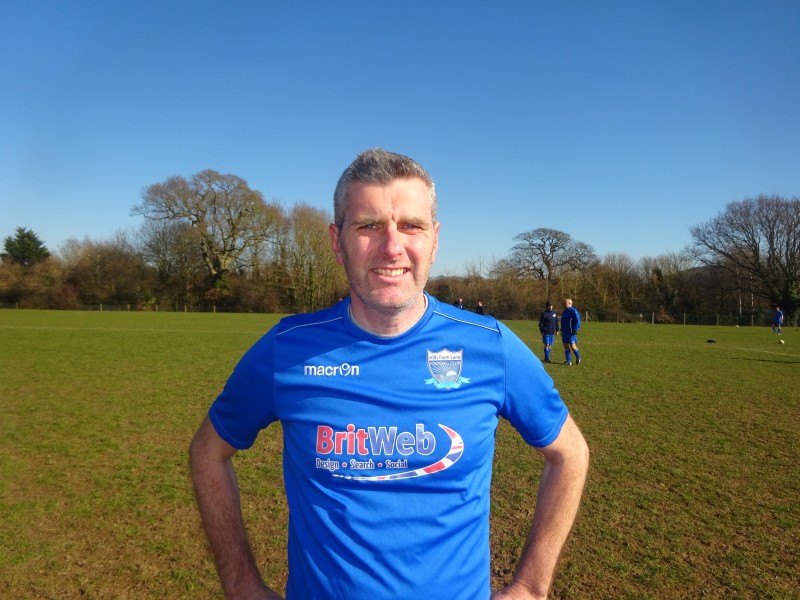 Sean Costello - Centre Back & Assistant League Manager
Fast, strong and decisive Sean is the thinking mans centre back, a modern day Alan Hansen,  alongside the brute force of his captain, Tommy and can be relied upon to clean up/out anyone that does manage to get past his defensive partners assaults. Sean also is a long standing member of the squad and although he would love to play centre mid, he just can't. Typical of Irish Italian stock Sean is an avid Crystal Palace fan and attends most of their home games, sometimes even staying until the end. He is unfortunately deaf in one ear due to his season tickets proximity to that big stupid monotonous drum at Selhurst Park and this often results in his not hearing the managers screams to get back in defence.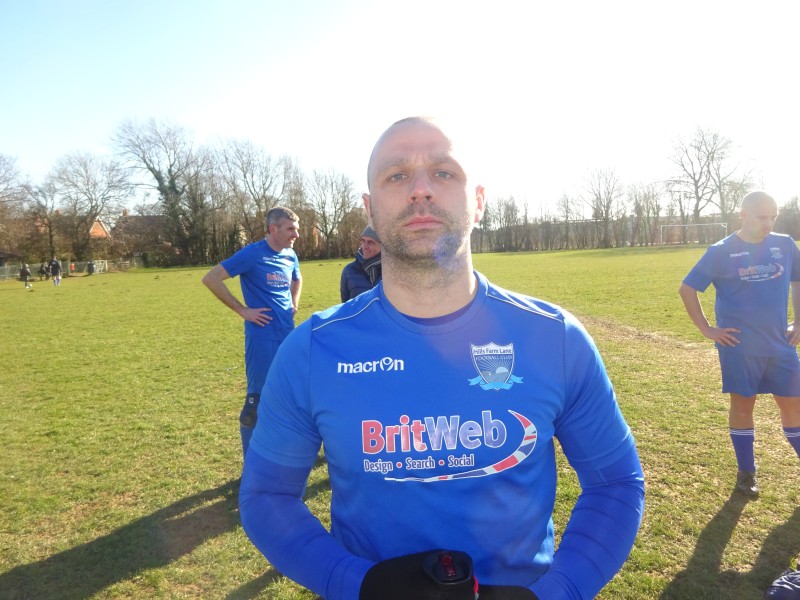 Gavin Edwards - Striker
Gavin Edwards is, as his name suggests, from the Welsh Valleys and knows a lot about sheep. He is one of the teams deadliest strikers and uses his speed, skill and extremely clean boots to score some memorable goals. He pretends he will play anywhere for the team but in reality strops massively if he's not up top! When he's not playing football, Gavlar as he is known to his mate, rescues cats from trees and hones his snooker skills with the fire service and is a big supporter of Crystal Palace FC for some reason.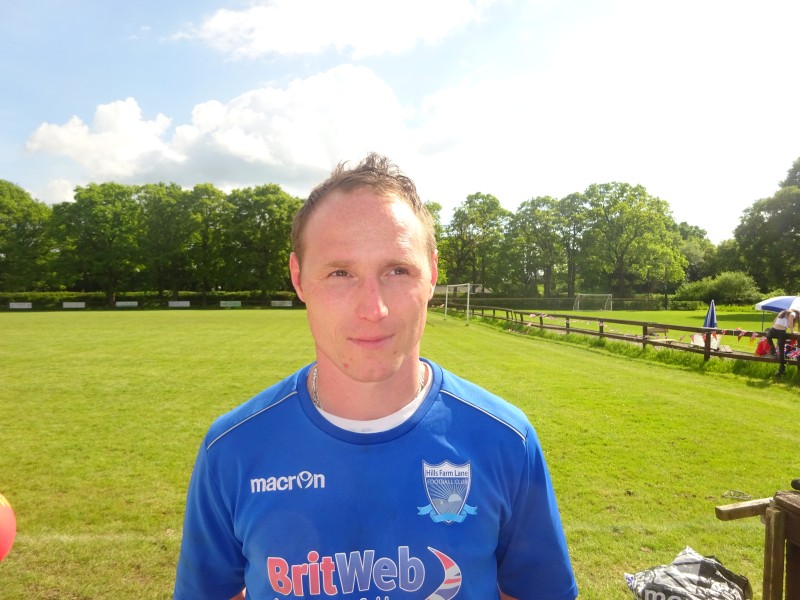 Tomek Eischler - Attacking Midfield
Tomek jest najnowszym członkiem drużyny i zdecydowanie najszybszym. Błogosławiony talentem merkurystycznym, Tomek rzeczywiście jest zbyt dobry dla tego głupiego weterynarza futbolu i powinien grać dla swojego ukochanego Manchesteru City. Znany dla kolegów z zespołu jako "Atomek" ze względu na jego jądrowe tempo, Tomek jest również podziwiany za wykorzystanie fantazyjnych ujęć przez wszystkich, z wyjątkiem Murpha, trenera drużyny, który wolałby, żeby był lepszy od kutasa - No Flicks FFS! Przy okazji, Tomek jest Polakiem!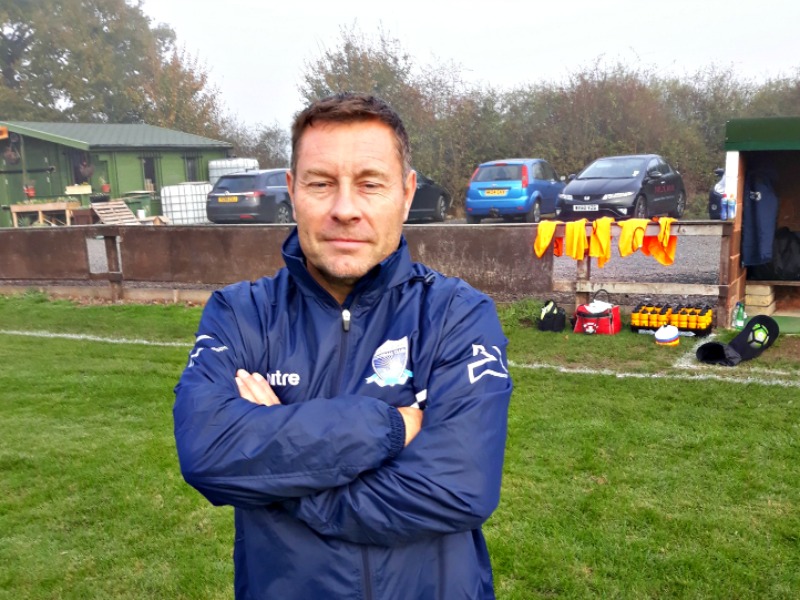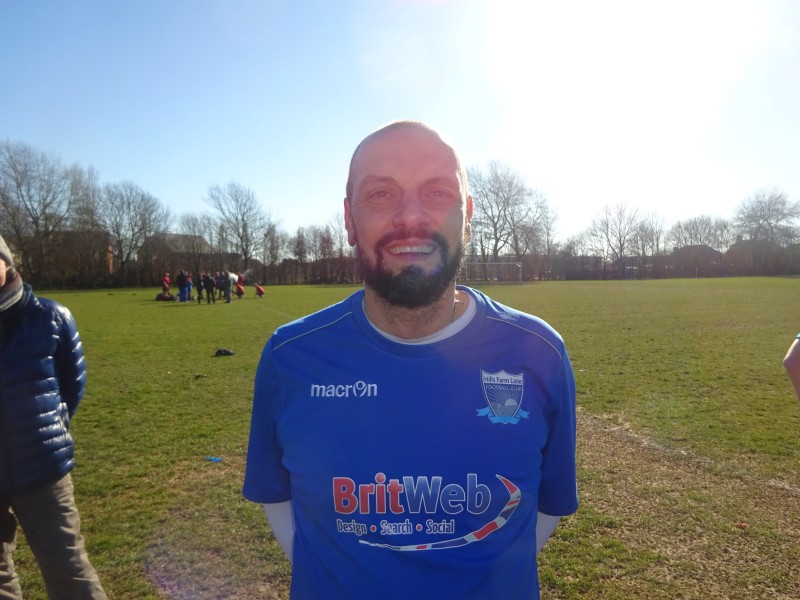 Mark Etheridge - Left Back / Left Midfield
Mark-E-Mark can play left back, left mid or even in centre mid when required and is quick, incisive and runs around more than most of the team until his hangover kicks in. Not many wingers get past Mark! A Big Arsenal fan, Mark can be found most Saturdays with Big Millwall Fan, Tommy B, at Fulham FC - go figure!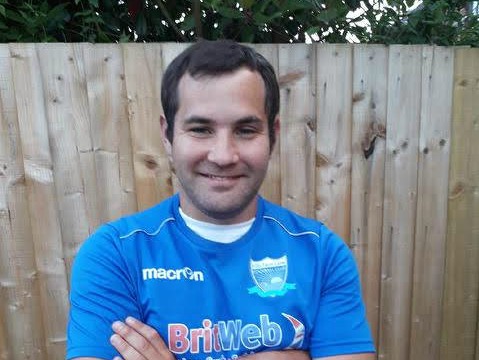 Daniel Evershed - Striker
Dan is one of HFLFC's original members having joined in 2006.  He hasn't quite reached the ripe old age required for official vets football (although is at least in the right decade!), but having lived and breathed Hills Farm with his dad since the club's inception, Dan is an honorary member and has helped us out on numerous occasions in friendlies when the opposition are happy to have a "youngster" on the pitch.  Dan can turn his hand to pretty much anything on the pitch, having done stints in goal when we have been keeper-less, as well as giving us a boost up front at times.  He has scored over 60 goals for the club over the years!  Following the family tradition, Dan is a fanatical supporter of Brighton and Hove Albion.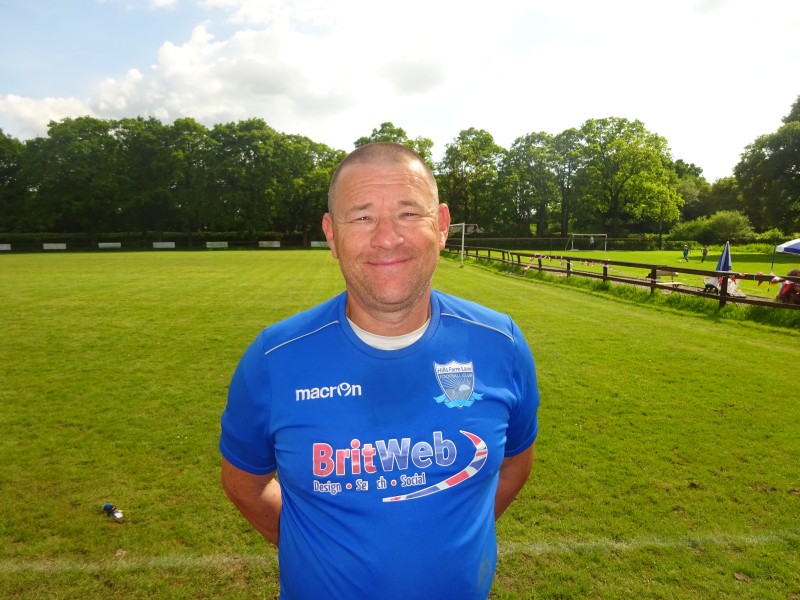 Trevor Evershed - Right Midfield & Club Manager
Trevor, known affectionately by some of the team as The Gaffa, is the founder member of Hills Farm Lane FC. Born in London before moving to Australia as a kid, Trevor returned from Oz and has established himself as a sporting legend in Horsham. It is without doubt that most of us owe our golden years football careers to Trev's vision and hard work. On the pitch, Trev is a gifted left midfielder these days and has scored some wonderful goals for the club. Off the pitch Trev also teaches hundreds of local kids the skills of the beautiful game in Horsham Park every Saturday, come rain or shine. A true hero of the club! Oh, and most important of all - a life long Seagulls fan - true blue to the core!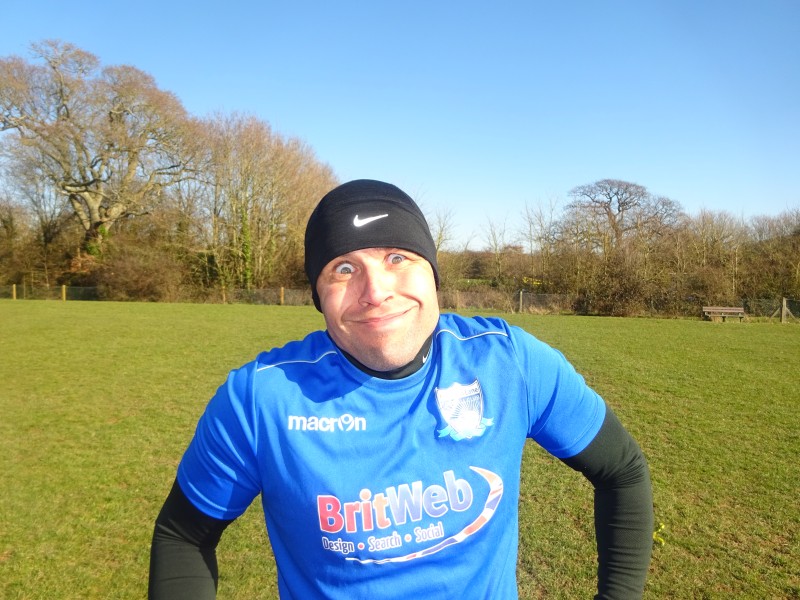 Jason Grubb - Wide Midfield
"Grubby" as he is known to his team mates, Plays wide midfield with speed and guile and sometimes his passing is so visionary that his team mates might as well be on another planet and fail to pick up the ball. Grubby is a big favourite of the manager and they often hold impromptu little chats in the middle of the pitch, especially on the subject of substitutions. In real life, Jason has realised every little boy's dream and drives a fire engine for a living, sometimes, when there's a fire. No-one is quite sure but we think he supports Manchester United, and why not? He lives in Sussex after all.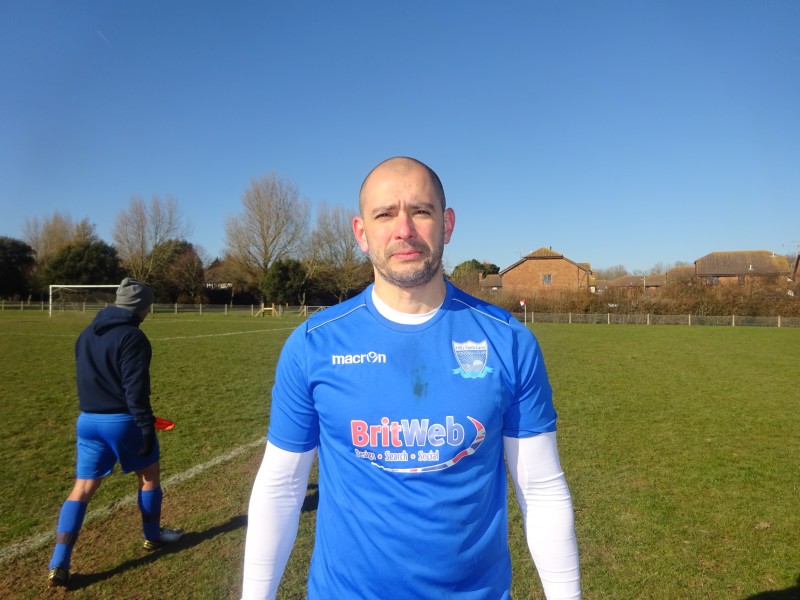 Karim Hamouda - Striker
Karim Hamouda is a Weegie of Egyptian origin and is the leading goal scorer for the league team. Blessed with mercurial talent, Karim is well known for taking on the entire oppositions defence whilst his manager and team mates scream "pass Karim, PASS IT Karim, PASS THE EFFING, ooohh great goal Karim"! Outside the team Karim dabbles in wheeling and dealing in currency exchange and has made his fortune in Monopoly money. He is a mad Real Madrid fan.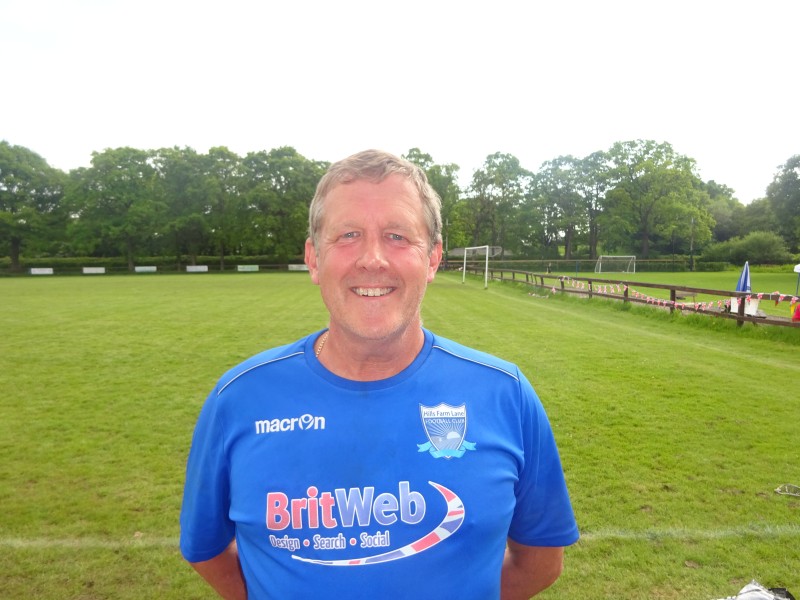 Richard (Reg) Harris - Right Midfield
Known to his wife and himself as "best Reg ever", Richard was re-christened Reg to avoid confusion with Nav (?) and to make it clear that he's not the famous actor, Dumbledore. Reg is a highly respected original member of "Trev's vets" and has contributed greatly to the cause where his intelligent use of the ball and surprising pace makes him an asset to the squad.  Off the field, Reg is a bit of an action man and as well as long distance running, hiking, climbing and cycling has been involved in Youth Football for many years as chairman and head coach of Horsham Tigers FC. Reg supports either Man Utd or Spurs depending on his mood.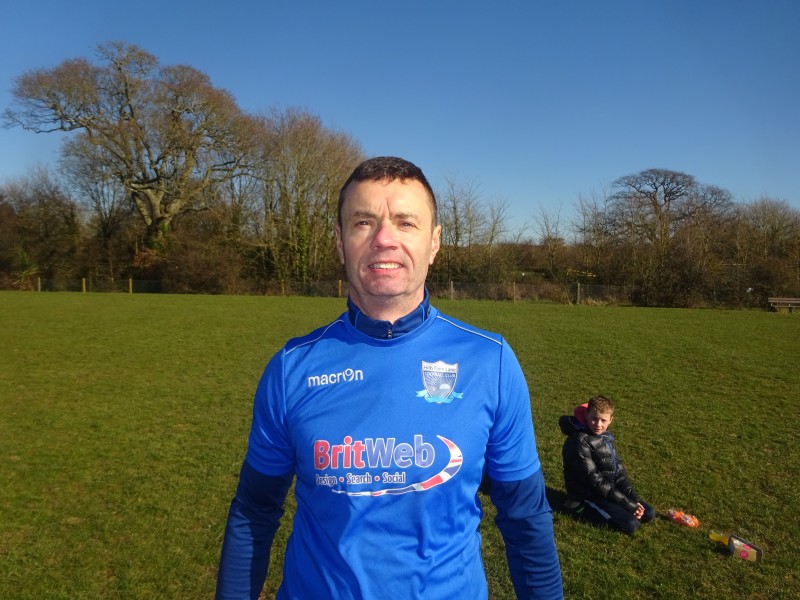 Liam Kelly - Centre Midfield
One of the few members of the squad with his own song Lickle Liam is the Scouse Messi in our midfield and can control the ball on the end of his toenail whilst blindfolded. Since giving up a life of crime and moving down south Liam has got himself fit and offers non stop energy and attacking threat from centre mid or wide on the flanks. The life and soul of the party, Liam famously declared that the Saturday night in Jersey was the "best night of my fookin life, Merf" before falling off his seat on the stairs and getting ejected by the bouncers. Although a lovely lad and brilliant person Liam strangely follows the dark side - Liverpool FC - which is unusual as he does actually come from Liverpool itself and not Stavanger or Oslo!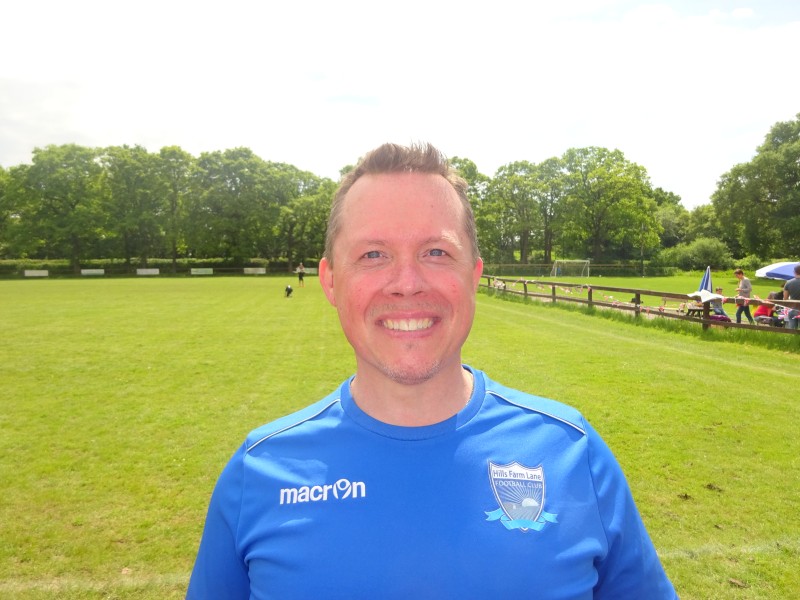 Richard (Nav) Law - Right Back / Right Midfield
Nav The Destroyer of Men, or Nav for short, earned his nickname because he read a map once on the ferry to Jersey. His longer name has been earned over several years of maiming and crunching foes and friends alike, especially on Tuesday evenings! As with most Southerners who consider themselves hard drinkers, his favourite after training tipple is a St Clements with ice. On the pitch however, Nav is a reliable asset. His favourite football team is Arsenal and claims that Thierry Henry is his favourite player but is probably more a fan of a Martin Keown / Tony Adams type in the days when Arsenal were actually half decent.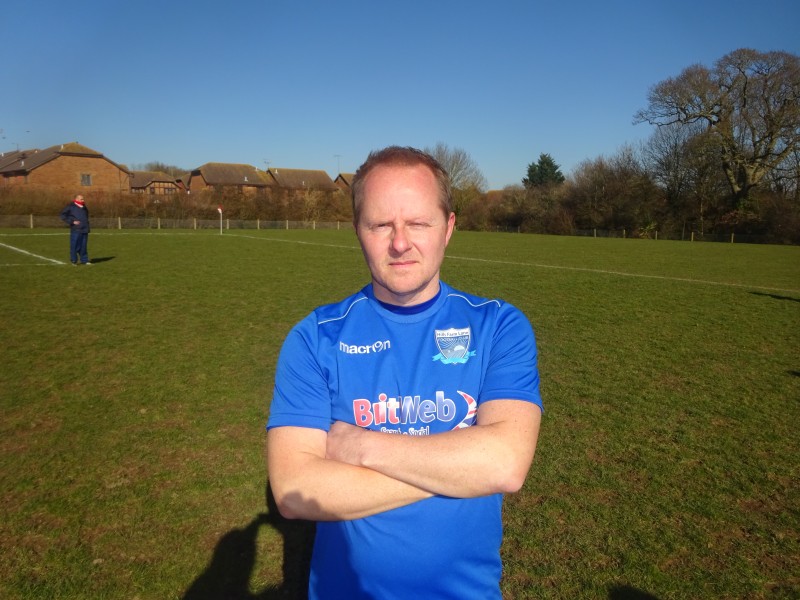 Chris Lord - Right Back
Lordy is a very lucky man in that there's not many right backs at the club. Actually, HFLFC are very lucky in that he is an excellent right back and is a regular member of the triumphant league side, even chipping in with goals at each end! Its a rare occasion that anyone gets past Lordy but even then he'll usually get back to have another go! Confusingly known to his friends as Nigel, Lordy is always positive and an inspiration to us all. Unfortunately Chris supports Chelsea for some reason best known to himself but at least they are from the south and he's not a glory hunting red...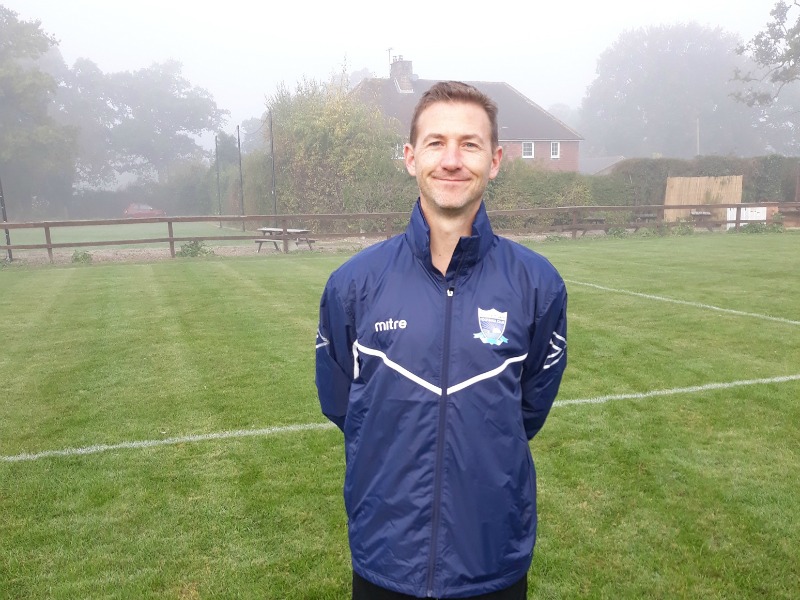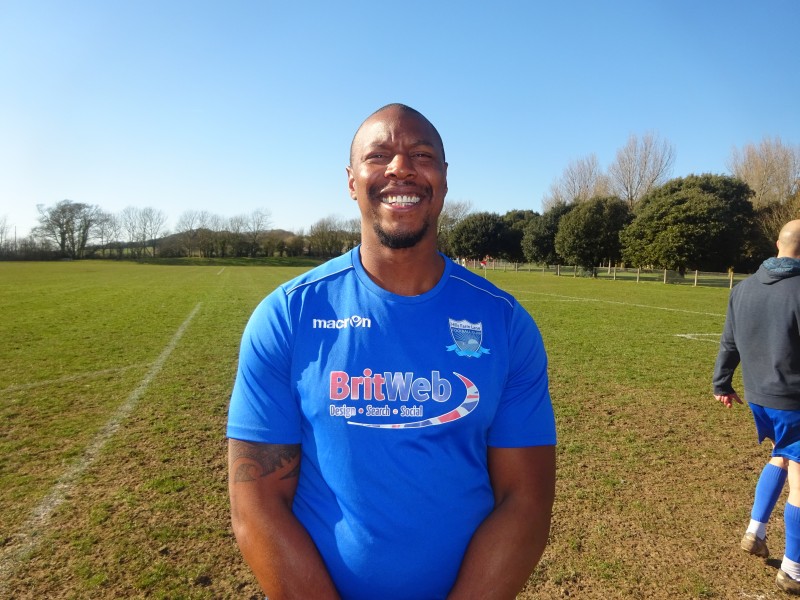 Darron Mitchell - Striker & League Manager
Affectionately known by ALL the squad as Big D, Darron is the ultimate big lump up top but in his case with silky skills to match. A quiet lad, Darron prefers to let his boots do the talking and has contributed to the recent League Championship campaign with some glorious goals including a thumping header in the clinching game. A big-hearted favourite with the lads, Darron does a lot of work for the Chestnut Tree House charity fund. Despite not even being born when they last won anything of note Darron supports Tottingham Hotspurs and his favourite player is Sol Campbell, even though he was a centre back and not an out and out striker like Big D. 
Alan Parker - Right Back / Right Midfield
Alan has been a member of the club for more than ten years and holds the record of the first official goal scorer at a tournament. Although modest he never reminds people about it... much. More suited to the right side Alan plays at either right back or right mid although getting him off the golf course and on the pitch is proving more of a challenge these days.  A Spurs man through and through, but don't hold that against him or he will set Big D on you.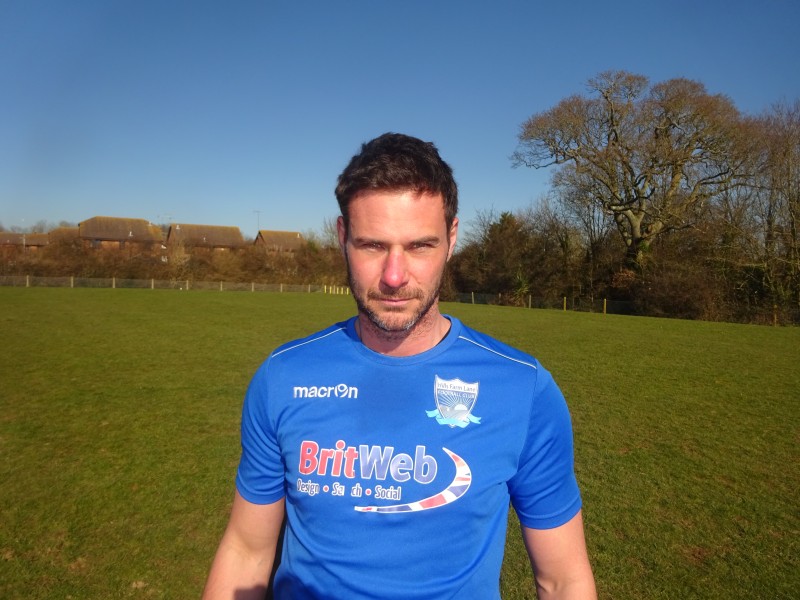 Dan Purchase - Striker
Dan P, or middle Dan as he is known to one member of the squad, is an Evertonian and all round good egg! Dan is very versatile and plays only up front and has scored bags of goals for the team - he actually won the Golden Boot in the Jersey tournament in 2016 despite being injured and missing the first games. Dan is also a student of the Marquis of Queensbury and is never too shy to show off his skills, especially against feisty Italian centre backs! Off the pitch, as well as supporting God's favourite team, Dan plays on his computer a lot, teaches Horsham's youth how to box and does some part time modelling.