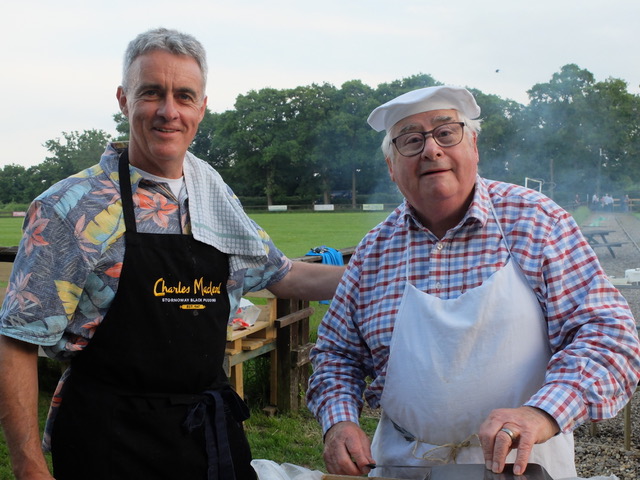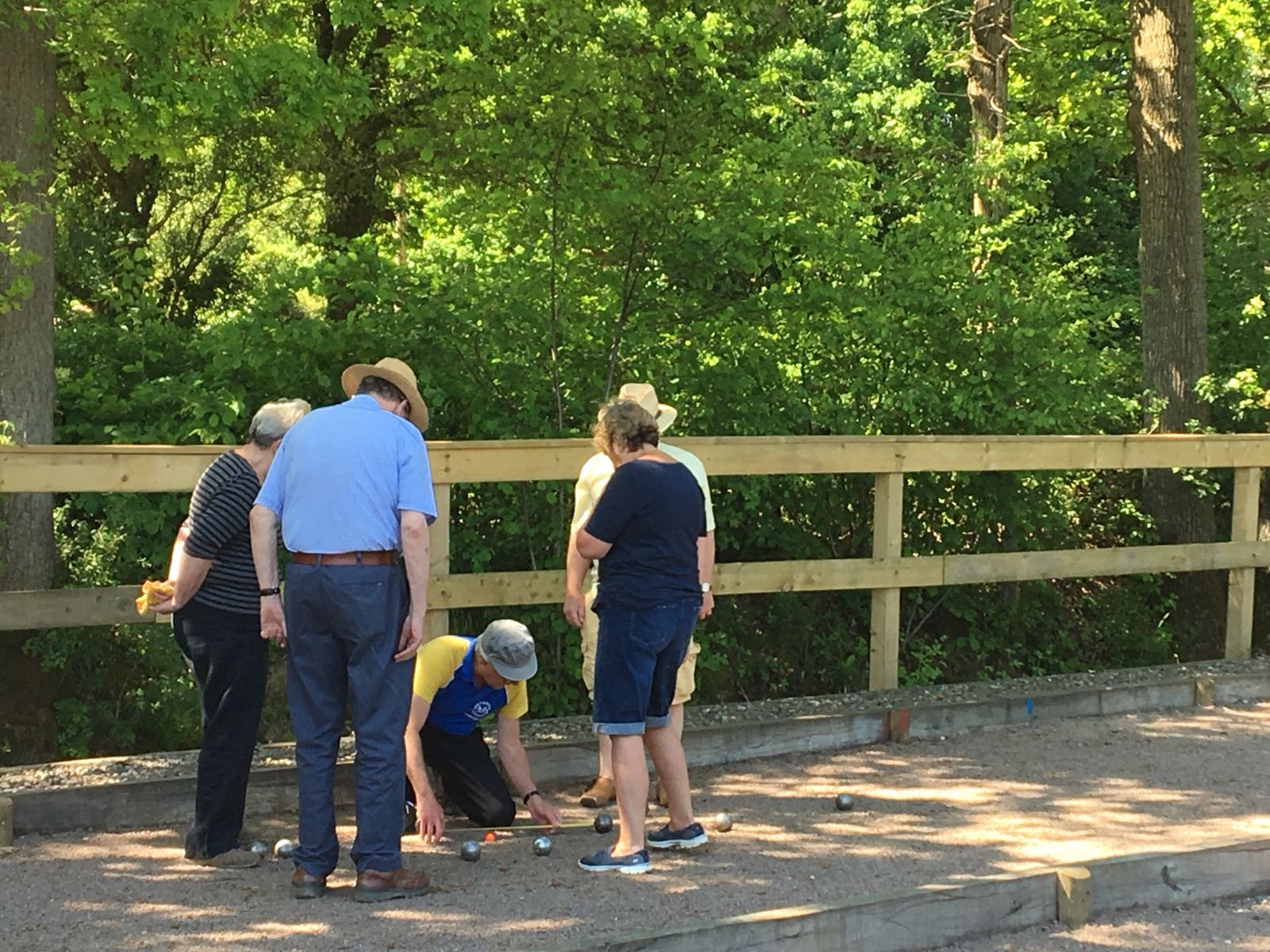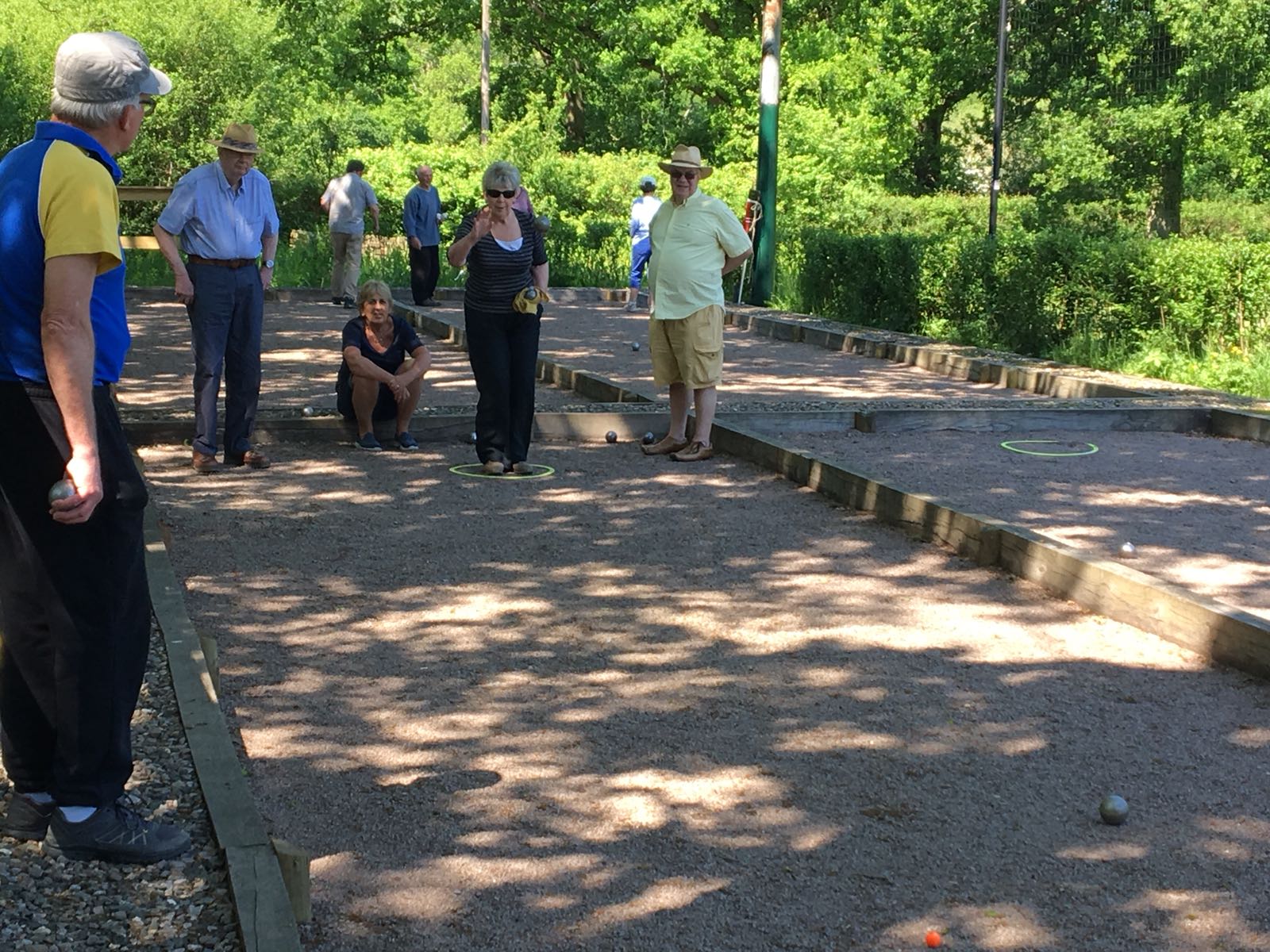 After some careful planning by Tony, Melanie and Phil, the first Friday evening Petanque & BBQ went off with a bang on Friday 25th May! Next one Friday 29th June, 6:00pm at the site - don't miss it! Everyone welcome - Footballers, Shedders, Petanquers, friends and family. Come and have a go!
17 people joined in, playing on 3 of the 4 petanque "pistes", and having a lot of fun. Then Tony and Phil got cooking and served up a fantastic BBQ of meats and salads (thanks Melanie for the fantastic potato salad). There was a small cost involved - next time the plan is to simplify it and just have a price per plate to make the maths simpler.  Tony and Judy provided the music and it was a lovely evening.
The BBQ evenings will happen on the last Friday of the month through the Summer, but Melanie is also running a petanque session EVERY Friday evening at 6:30.  Please do come and join in with the weekly Friday game as well as the monthly BBQ.