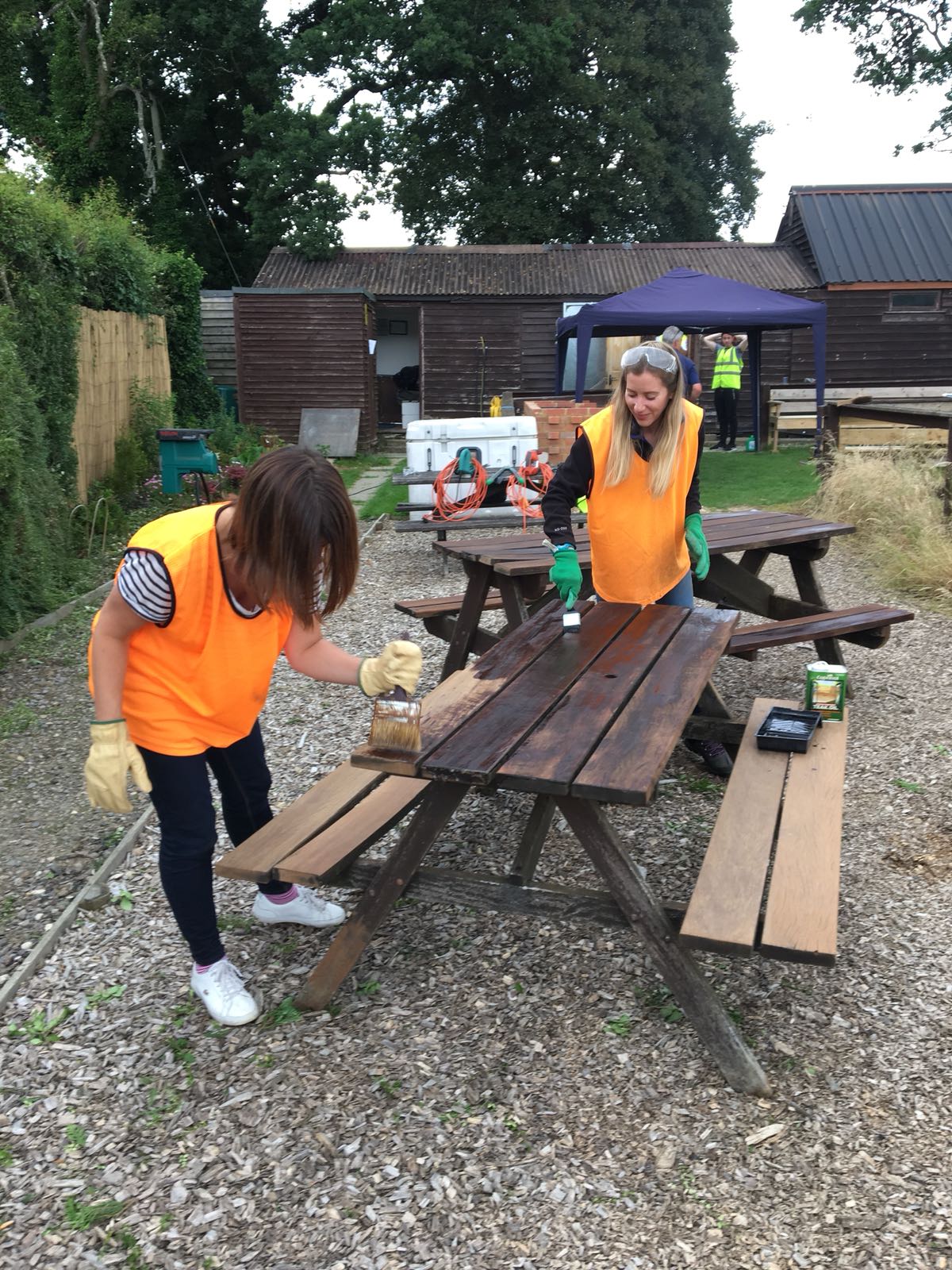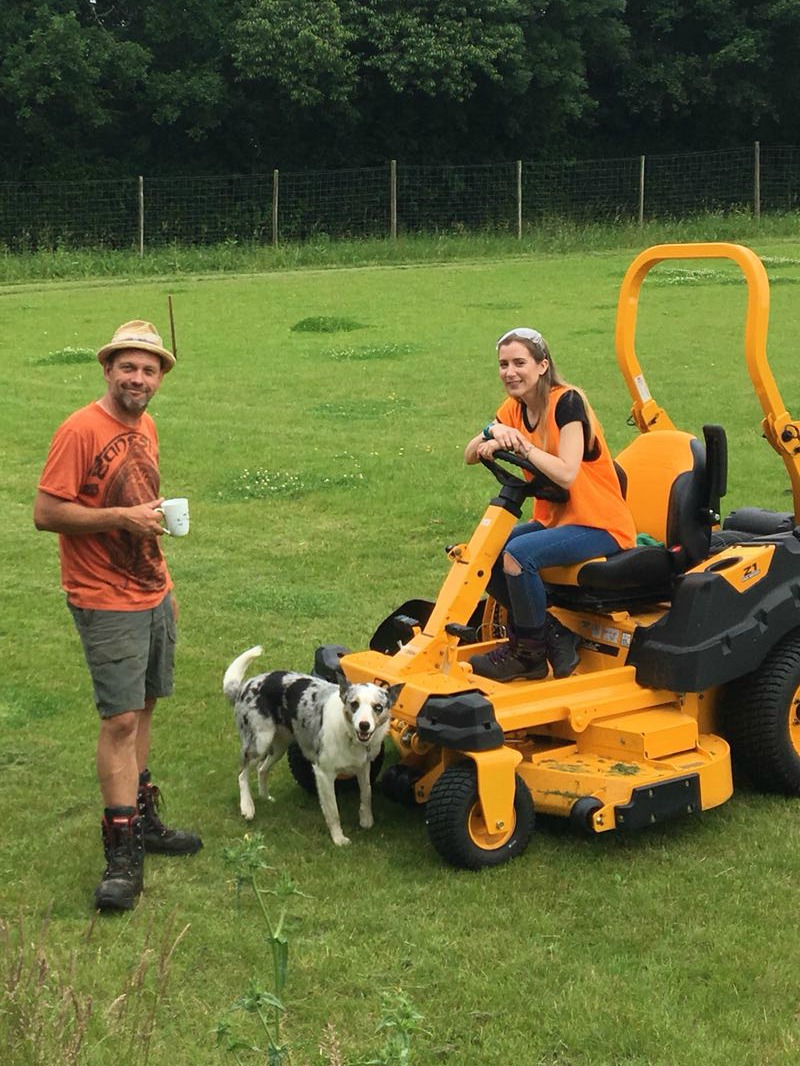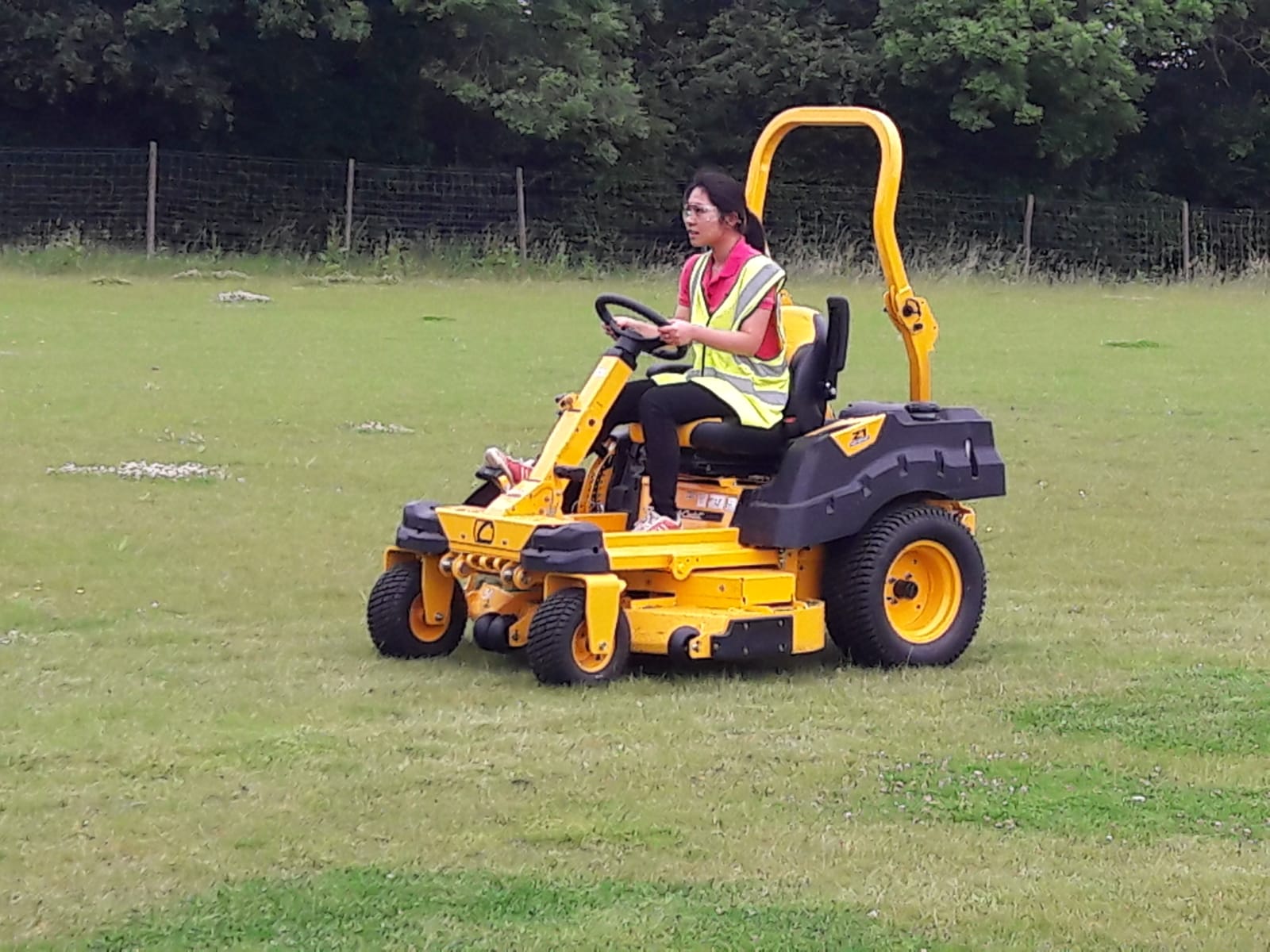 Once again our friends at Wood Mackenzie have come up trumps, by arranging one of their Corporate Social Responsibility Days with us, and offering employees the opportunity to roll their sleeves up and come to help us out.  This team certainly did that, on a not-too-hot Tuesday in June.  Grass cutting using the sit-on mower, strimming, weeding, sanding (benches, tables and the clubhouse!), painting and moving earth around using a dumper truck.  One of the highlights was having a go at helping to dig a drainage trench - yes, using a proper digger!!  Turns out it isn't as easy as it looks - a good brain teaser with plenty of opportunity to knock out the onlookers with the flick of the wrist in the wrong direction (just saying Mark!!)!
Before the team started work they saw some of the activities of the project in action, watching the walking footballers showing off their skills, the high competition of the petanque, and having a look in the Men's Shed to see what the guys are doing in there. They also inspected the work of the previous  Wood Mackenzie teams, and could see the difference their colleagues' hard toil is making to the site.  The trees and the privet hedge the last team planted  are thriving (of the 70 trees planted all but 2 made it through the winter which is a great success).  The fence which the first Woodmac team started has saved many-a petanque player from falling backwards into the ditch, and the flower bed which was dug from the mud and brambles is really thriving and very pretty.
At some point early afternoon (not really lunch time anymore) everyone stopped for rolls and cheese, and then at the end of the working day we got stuck into a BBQ before everyone headed back to the station and on home.
We so appreciate the support we get from the Wood Mackenzie folk, and we are really looking forward to welcoming another team on Tuesday 3rd July.  Any help on that day would be fantastic - there is so much to do!
Before that date, just to let you know, we will be having a visitation from the Alzheimer's Society to see how the facilities could be used to support their members, or carers, and also we are welcoming a new group from Age UK who would like to start meeting down there to make use of the facilities. Your hard work really does make a difference - and hopefully makes a change from a "normal" day at Woodmac!