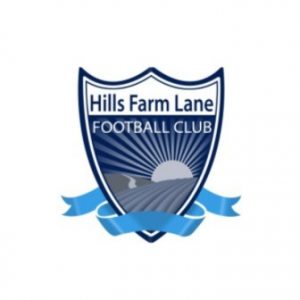 With a squad of 30 players and already six league matches played, Hills Farm Lane FC is top of the Worthing & Horsham District Sunday Vets League with 15 points.  We share the position with FC Zimmer who alsoo have 15 points but have played one more game than we have.  Goring Rangers just one point behind. The key games to come are away against FC Zimmer and both Home and Away against Goring Rangers.  Keep an eye on the fixtures and League table on https://www.horshamshipleycommunityproject.org/hills-farm-lane-vets-football/fixtures-and-results/
As Mark Murphy (Murph the gaffer), has said, "If we win all our remaining games, we win the League, if we finish on 27 points we win it….simple!" What a great prospect after some terrific efforts by the lads so far.
Our friendly games, managed by Club Manager and Founder Trevor Evershed are taking a back seat for a short period as we try and maintain a strong squad and complete a very busy league schedule. Normal "friendly" service will resume soon once the fixture schedules for the League games are established and Trevor can get on with setting up various regular vets and Over-50s friendlies against a wide range of local and regional teams.